Local talent closer than you think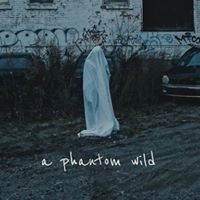 Mr. VanDon is known for being the English teacher in the 2100 hall, and for his keen eye for literature. But not many students know his association with a local indie band.
His students slowly began finding out that Mr. VanDon plays guitar for the band "Phantom Wilds" which he started with his friend, Jeffrey Lance.
"I don't know how to feel about it, but it's just all fun at the end of the day." Vandon said.
According to Mr. VanDon, his job doesn't really conflict with his band, but he's reluctant to see students at his performances.
"It's kind of scary to run into students [at a performance]," Vandon said.
The band also has a fairly new single out called "A Phantom Wild," which released on October 6. "We play what we call shoe-gaze or post-rock dream pop," Vandon said. Shoe-gaze is a genre of music that includes a mellow sound and a variety of guitar effects like chorus and high modulation.
VanDon also incorporates a variety of distortion and fuzz pedals into his playing- like a Deltalab T01, a Rat pedal, a Full Tone OCD, a Boss Digital Delay, and an Earthquaker Device Avalanche. He also stated that they have a lot of prog influence, which is a genre of music incorporating classical influences and long instrumental compositions.  
"I like a lot of prog stuff, like Coheed and Cambria and a lot of math rock like Chon and Minus The Bear. We pull a lot of influences into our music," VanDon said.
Vandon is very enthusiastic about his band and his students get a kick out of him being a local artist. Despite the balance between his band and his work as a teacher, he still finds time to enjoy each and every one of his students.
Leave a Comment