Music Review: Disturbed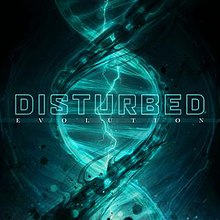 Disturbed released a trio of songs from an up and coming album called, "Evolution." Out of the three songs, I listened to and reviewed the first two songs on the album, "Are You Ready?" and "A Reason to Fight." The band Disturbed is an American heavy metal  band from Chicago that has been around since 1994. The band consists of lead vocalist David Draiman, bassist John Moyer, guitarist/keyboardist Don Dongan, and drummer Mike Wengren.
It's been three years since they released their last album, "Immortalized." This new album has their same older sound, but they are now making much more familiar topics for the audience, and their fans.
"Are You Ready?" is a political song about a counter establishment and individual empowerment. This was the meaning the band was hoping to convey through the lyrics of the song. Throughout the entire song, there is an upbeat, quick tempo giving it an empowering tone. The vocals are some of the most powerful, emotional, and loud vocals I have heard, compared to how they are in some of their other songs.
"A Reason to Fight" is about struggling with depression, alcoholism and drug addiction. The band is trying to convey through personal experience what dealing with these problems is like. They are also trying to tell their audience that they shouldn't let these problems consume them, and the lyrics will help them through it. The song is slower than the previous and provides a gloomy start, but towards the end it has an  uplifting feeling. It is a big change from their normal, heavy metal style sounds.
The band Disturbed has been a favorite of mine for years, but I think this album is going to have a different sound than their others and will be one of the best yet. Even if you're not a rock fan, I recommend listening to these songs.  On a scale of 1-10 I give the song, "Are you ready?" a 10/10 because this song is empowering, political and is vocally powerful and is the type of song that can be really personal. The second song "A Reason to Fight" gets a 9/10, because this track has uplifting, inspirational, and heart to heart rhythm.
Leave a Comment