Khalid "Saturday Nights" review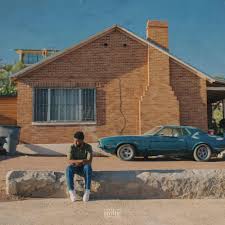 Khalid is an R&B singer and songwriter, who has had his tracks featured on big movies like Marvel's Black Panther and has had features such as Kendrick Lamar. He released his new 7 song EP, Suncity, on October 19 of 2018. The album has songs like "9. 13", "Better", and "Motion". However, this review is going to be on Saturday Nights, the third song on the EP.
Khalid released his debut studio album, "American Teen", in March of 2017. It has been less than two years since his last album, which shows his passion and love for singing. The last album had meaningful lyrics and connected to its listeners whether it be high school, love, or the struggles of life. His newest album does just that for its listeners.
Saturday Nights is an emotion rich story, sung by Khalid. The song is about a unknown woman Khalid loved. Verses show that she was did not have wealth and she had to work at a dirty job that she disliked. Throughout the song it illustrates he was the only one who loved her. It includes lines that talk about how she is being neglected by her parents who do not take the time to pay any attention to her or get to know her. Instead, it is Khalid who knows more than them and cares for her more than her own parents. This continues all throughout the song, giving it a story-type feel.
Khalid has been a popular artist choice of mine when I want to listen to music with meaning. He never lets his audience down when it comes to the songs he releases. Overall, I would give the song a 9/10, because the story behind the song is relatable for anybody struggling with neglect and money issues, an it paints a picture for the listener to imagine and takes them into the story. "Saturday Nights" should be on everyone's playlist.
Leave a Comment