Lubbock High graduate, EJ Holub, dies at 81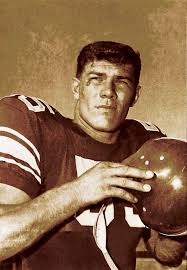 EJ Holub, a Texas Tech alumni and NFL Hall of Fame football player, passed away last Saturday at age 81.
Holub was well known for being a linebacker for the Kansas City Chiefs, but not many know that he actually got his start in football at Lubbock High and as a linebacker for the Texas Tech Red Raiders. 
He was the first two-time All-American Football Player Award winner from Texas Tech. He had a very successful football career with the Dallas Texans and the Kansas City Chiefs playing as a center and linebacker, being the first player to start the Super Bowl, playing both offense and defense. As of today, funeral arrangements are pending.
Leave a Comment