How to give a great gift this Christmas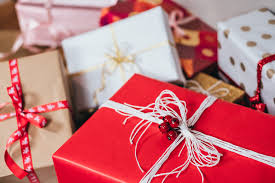 It is almost Christmas and everyone has a hard time finding the perfect gift for a specific person. You can always tell what someone wants by their personality, likes and what they have said they want in the past. But what do you do if someone has a hard time showing you what they want.
The best thing to do if you're going to give gifts is by having the other person make a wish list because this makes shopping for a gift way easier and less nerve-wracking when you're wondering what they want for Christmas. But isn't the element of surprise what you should be going for?Even if you're bad at gift-giving, but you want to surprise someone you care about, there's always a quick and easy way to give someone a meaningful gift.
Make them a gift basket! You can include things like their favorite candy, movies, a gift card to somewhere they like to eat or shop, and even decorate it in their favorite color. If they're not forthcoming about it, you can always ask for advice from someone who knows the person really well. Homemade gift baskets are an easy, affordable, and personal way to give someone a gift because it shows them you care.
Bake them something! Most people love food. Especially sweet Christmas treats. Try baking them yourself or having help making them. Making someone Christmas cookies or cupcakes shows that you like spending time on the person you're gifting them to and that you put a lot of thought and effort into something for them. Baking is a sure way to gift someone something, because you likely have most of the ingredients at home, which makes it an affordable and easy gift for your person!
Gift giving is hard, let's face it. Most people are less forthcoming about their interest than you realize, and it's hard to hear everything someone says. But follow these tips from the Westerner World staff and you'll surely give a gift to remember!
Leave a Comment